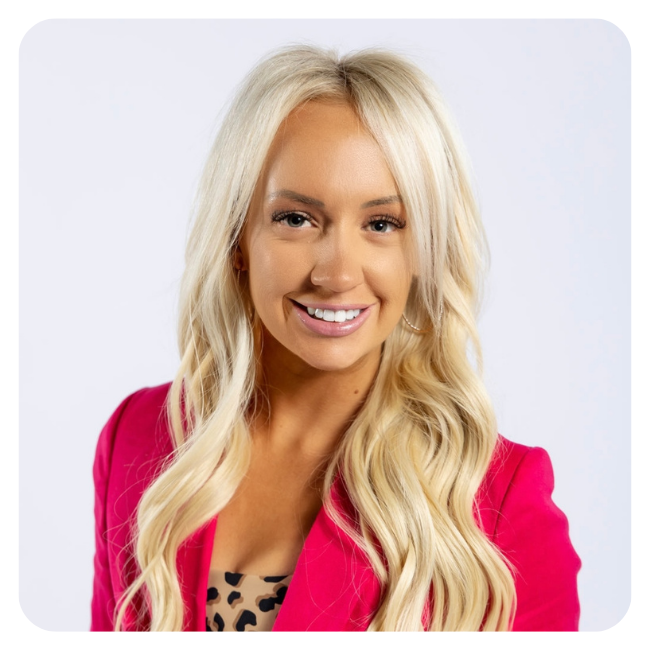 Steviee's story starts out at Studio 1 Dance Center. At six years old Steviee started her first dance class at Studio 1. Her passion grew quickly as she fell in love with dance and performing and made it a strict priority in her life.
continue reading...
"Whatever you do, do it well. Do it so well that when people see you do it, they will want to come back and see you do it again and they will want to bring others and show them how well you do it" – Walt Disney
 Throughout her time at Studio 1 she trained in various styles of dance including ballet, jazz, contemporary and hip-hop and performed many award winning solos and group numbers and was honored to receive many scholarships from NYCDA, L.A Dance Magic and Jump. Steviee is a past Junior, Teen, and Senior regional Magic performer for L.A.D.M and was a finalist and runner-up as a Junior and Senior. 
In High School she danced in ODT's production of "Thriller" and was a featured dancer in the first ever "Final Cut Live" in 2006 where she also assisted many choreographers for the show. After graduating high school, Steviee became the third " L.A Dance Magic Body" during 2006-2007 and later went on tour joined L.A Dance Magic 20+ city tour for 2 1/2 years under the direction of Jackie Sleight and Dave Carter. 
Some of Steviee's professional work includes commercials for Crayola and AT&T. Along with performing; Steviee has developed a passion for teaching. She began at the age of 16 choreographing many solos , trios and group numbers throughout Utah and has been a guest teacher in Nevada, Ohio and California. 
In 2014 Steviee helped develop and choreograph for a new all female singing group "No Limits" and used some of her students as featured dancers. Steviee has also been a mentor to many young dancers. Her teaching style is inviting and challenging and dancers thrive under her coaching. Steviee's motivation is to inspire a new generation of dancers to help them develop a love and passion for dance.
Despite traveling and teaching, Steviee's heart as always been with Studio 1. In 2009 Steviee left her professional dance career and took over the Studio Manager position. At the age of 8 she would tell her family that she would own Studio 1 one day when she was older. This has always been her ultimate dream. 
In the summer of 2012 Steviee purchased Studio 1 Dance Center and took over as the Owner/Artistic Director. Steviee's true love and passion is in Studio 1. She is very proud of where the Studio has been and is honored to be charged with pushing it to it's greatest lengths. 
Steviee lives in Lindon, with her husband and their two children. Steviee is focused on growing her Studio and providing a quality dance education to her students while promoting a strong self confidence, team work and dedication.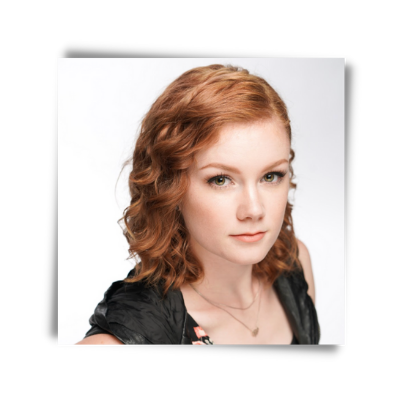 Madi Nelson
Company Instructor/Administration
Madi has been dancing since she was three years old. She grew up dancing at Studio 1 Dance Center in Orem training in jazz, ballet, contemporary, hip hop, and tap.
continue reading...
She competed all over the country and won many high point awards and scholarships. In 2011 Madi was awarded National Senior Magic Performer of the Year at LA Dance Magic. She also got recognition from Provo High School in 2012 as Dance Sterling Scholar and was a state finalist.
She also trained in ballroom dance and in 2010 won 4th in the nation in Youth Pre-Championship Latin. 
In 2013 Madi was a member of Wasatch Contemporary Dance Company for a season before signing with Movement Talent Agency and moving to Los Angeles. While in LA, she had the opportunity to dance in Mickey and the Magical Map at Disneyland and became a member of the American Guild of Variety Arts. She also enjoyed taking classes, auditioning, and learning from top choreographers in the dance industry. Madi is happy to currently be teaching at Studio 1 Dance Center. She loves seeing passion being passed down to a younger generation and being a part of a place she considers her second home.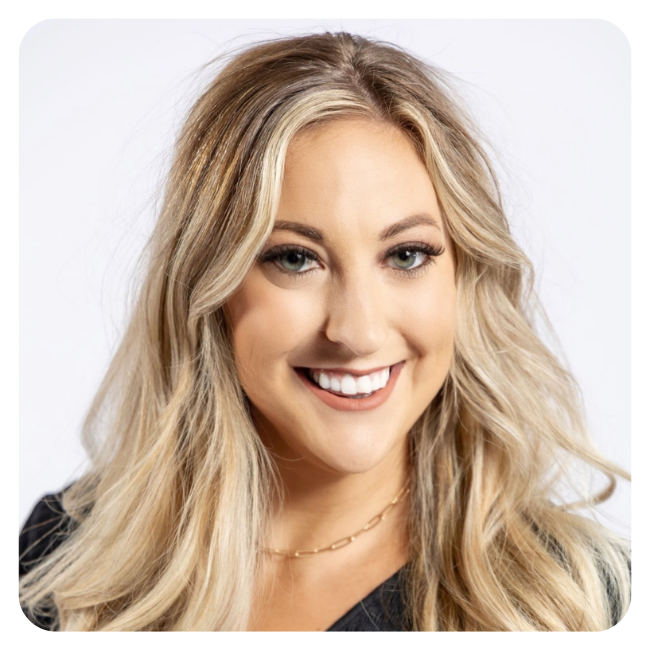 Jerica DiCesare is a second-generation dance professional with a passion for the arts. She is a Utah native that has been in the dance world her entire life and toured around the United States sharing her love for dance.
continue reading...
She grew up in Cottonwood Heights and trained rigorously at The Winner School under the direction of the renowned Penny Broussard, followed by Pulse 31- led by the L.A. bred Laura King.  Jerica trained in all styles of dance (jazz, tap, ballet, hip hop, lyrical, contemporary, tumbling) from reputable instructors including Trey Barber and Brittany Nordhoff.
She attended several conventions growing up such as NYCDA, Dance Attack, and LADM, bringing home numerous scholarships and competitive awards over the years.  Her dance education continued with team membership on the National Championship Brighton High drill team and throughout her college years at Brigham Young University- reaching into the ballroom realm.
Jerica has expanded her dance training outside of Utah and toured/taken a myriad of classes in New York City, Los Angeles, Chicago, Washington D.C. and Florida.  In 2012, she graduated from BYU with a Bachelor of Science degree in Psychology and continued her career in dance education- teaching at various studios. She also followed in her mother's footsteps by becoming a UDJA certified dance competition judge. In 2013, Jerica opened an 8-year successful dance studio at the young age of 22.  Dance La Vie' Academy (DLA) trained over 400 dancers and achieved outstanding rankings at local and national competitions. 
Jerica has produced and directed Stadium of Fire Specialty Dancers and Sterling Scholars.  She is incredibly grateful to do what she loves as Studio 1's Teams Director, and to continue shaping young minds through the arts.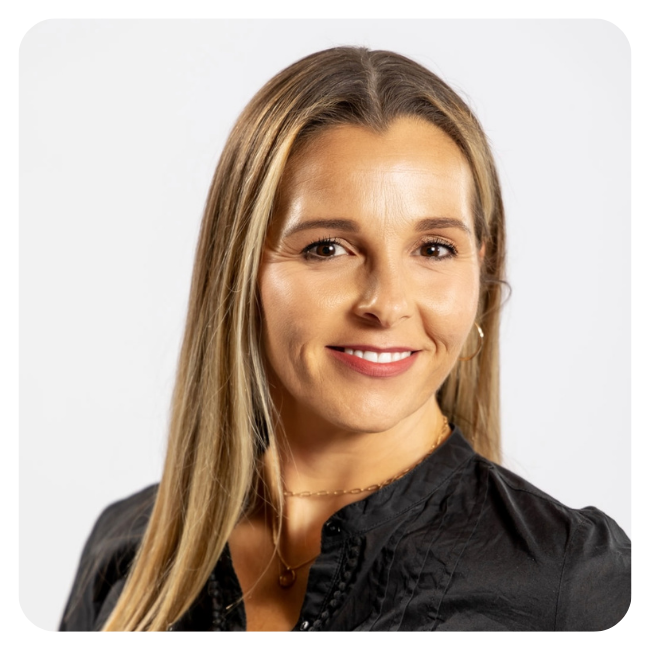 Amylee Hubert grew up in Northern California, where she started dancing at the age of two.  She trained in ballet, studying in the Royal Academy of Dance Syllabus. 
continue reading...
Through the RAD program, Amylee participated in fifteen prestigious exams with examiners from all over the world.  In 1998 she passed the Advanced level exam and became an Associate Member of the Royal Academy of Dance (ARAD). After high school, Amylee moved to Utah to attend Brigham Young University.  She danced on the BYU Theater Ballet Company for three years while working on her Bachelors.  She received several scholarships for dance that help her funding for college. She graduated in the summer of 2002 with a Bachelor of Arts with an emphasis in Ballet.  Amylee's performance experience has ranged from classical ballets like The Wizard of Oz, The Sleeping Beauty, La Bayadere, and Swan Lake with lead roles in the Nutcracker,  La Fille Mal Gardee, Coppelia, and Giselle, to many classical and contemporary ballet pieces created especially for BYU Theater Ballet.  One of her most memorable performances was dancing in the 2002 Paralympics Opening Ceremonies.  In the summer of 2018, and Spring 2019, Amylee became certified as a Progressing Ballet Technique Instructor, as well as a Barre Fitness instructor.   Amylee has 25 years of teaching experience, with the past 15 years working as the Ballet Director at Studio 1 Dance Center.  She loves her Studio 1 family and enjoys sharing her passion for ballet with her students.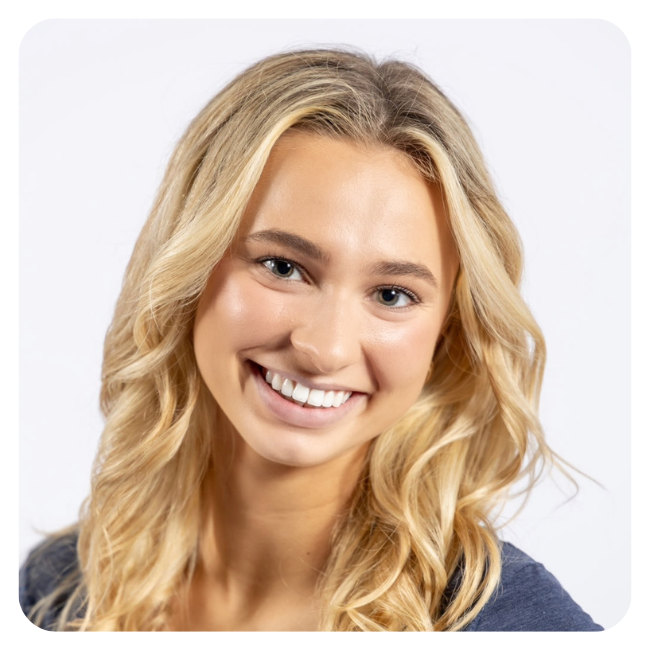 Olivia Smith started dancing at the age of 2 and trained in all styles of dance until the age of 13 when she moved to Ballet West Academy to focus on her classical ballet training.
continue reading...
 While at Ballet West Academy Olivia had many performance opportunities including performing many classical and contemporary ballets, competing at the Youth American Grand Prix, and was invited to the YAGP New York Finals. Olivia was also the Distinguished Young Women of Highland and American Fork, as well as 2nd runner up to the Distinguished Young Women of Utah. Olivia is currently a dance major at BYU, and will graduate with her Bachelors of Fine Arts with an emphasis in ballet, and a minor in political science. Olivia has been a member of BYU's Theatre Ballet Company for 2 years, and had many performing opportunities with the company, including dancing in ballets such as Swan Lake, Giselle, Piquita, and performing the lead in Gerald Arpino's Reflections. Olivia is currently the 1st Attendant for Miss Provo and is excited for her junior year at BYU and third year on Theatre Ballet. After graduating from BYU, Olivia plans to attend the University of Utah to receive a Masters of Fine Arts, and plans to teach ballet and choreograph at the university level. Olivia is so excited to teach at Studio 1 and share her passion for dance with the students.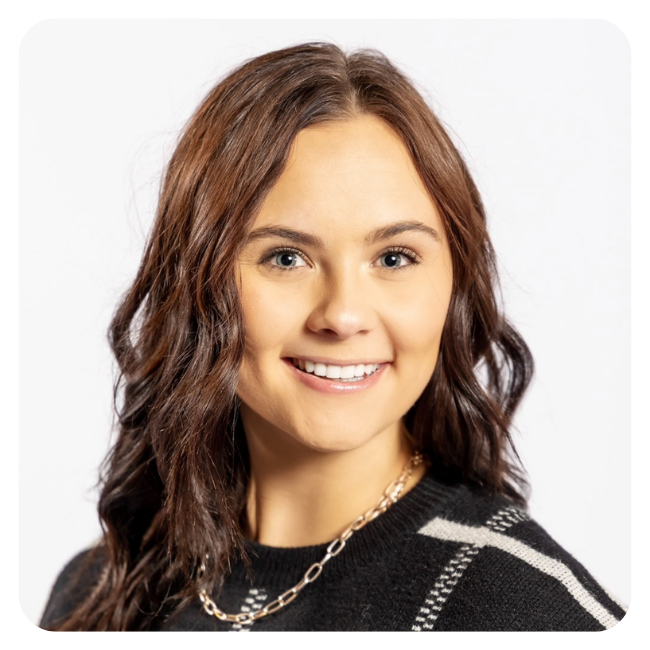 My name is Haylee MacGillvray and I am the tumbling and acro teacher here at Studio One Dance Center.
continue reading...
I have been dancing for about 18 years now, my first ten years being at Studio One! I am currently a second year on the UVU Dance Team, and have loved being a part of that program. Dance is my whole life and I am so grateful I get to even have it as a part of my job! I look forward to getting to know your dancer this year!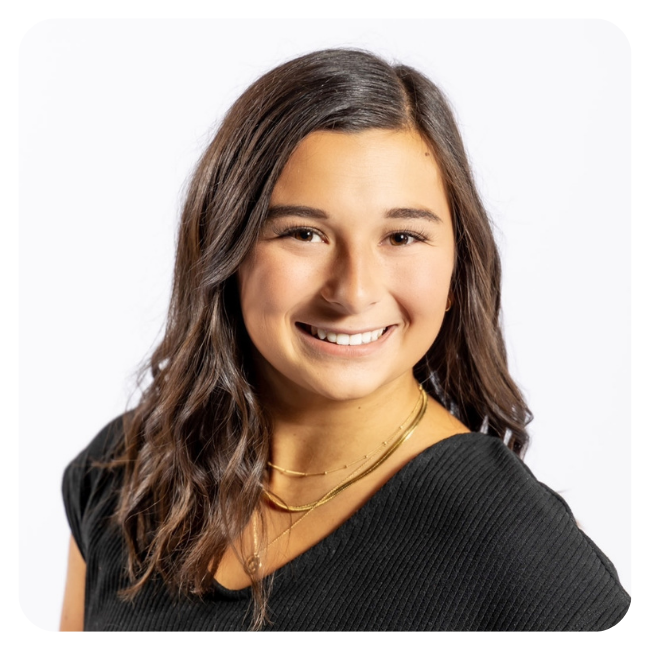 Camille Christiansen was born and raised in Provo, Utah and has been dancing since she was 3 years old. She started her training at Utah Academy Dance Studio and began competing at 7yo.
continue reading...
She continued her training with Dance La Vie' Academy under the direction of Jerica DiCesare until she graduated in 2018. Over the years, she became well-versed in ballet, tap, pointe, contemporary, jazz, tumbling, ballroom, and lyrical.  At DLA, she remained team President for 4 consecutive years. In that role, she assisted the director with team choreography, events, costuming etc, and assisted/taught for multiple years.
Camille has attended several nation-wide dance conventions and competitions such as Nuvo, Jump, Epic, Nexus, Excel in Motion, and many more.  Her dancing has taken her abroad as she has participated in master classes in Las Vegas, New York, LA, St. George, and Idaho. She has loved spending a huge part of her dance career performing and competing on stage.  She has been in productions such as: Nutcracker, Odyssey Dance Theatre's Thriller, the widely broadcast Stadium of Fire, and Disneyland's Guest Performances.  She has won several awards during her time as a competitive dancer including Overall High Point Champion, Best Technique, Top-Scoring Soloist, Judges Choice, and many others.
This year will be her 7th year teaching dance, and she absolutely loves it! She will be graduating from Utah Valley University in Elementary Education December 2021 and is starting her first year teaching second grade this fall. She has always loved working with younger kids and helping them find their love for dance and can't wait to join our Studio 1 Dance Center staff!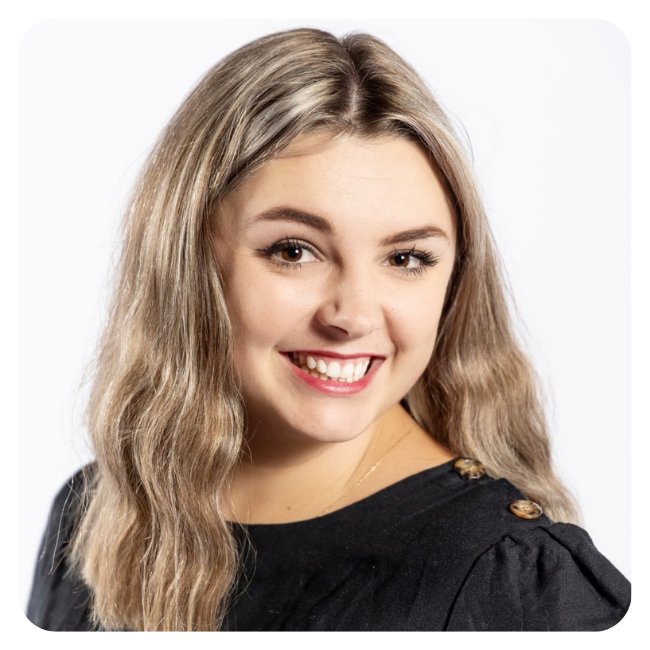 Melly Gary-Peterson (24) is from Snohomish, Washington.  Her tap training began in 2015 as a freshman at BYU, where she enrolled in as many dance classes as she could. 
continue reading...
She has since danced with BYU Tap Club, Rhythm Nation Tap Company, and Percussive Footwork Ensemble, where she has been able to train in advanced technique from fellow dancers, learn and perform many exciting numbers, and choreograph tap dances of her own for the stage.  She has trained as a teacher under Wendi Isaacson, assisting in teaching her beginning tap classes at BYU.  She is excited for another year of teaching tap at Studio 1!  Melly will graduate from BYU in  December 2021 with a B.S. in Elementary Education K-6 and a TESOL K-12 endorsement.  Although an introvert and only child, she draws confidence and passion in working with people of all ages.